During the school holidays organises insurence original circus internships (circuskamp). For a week you will be immersed in the crazy world of the circus : juggling, unicycling, tight rope walking, on a ball walk, to the trapeze hang ... Each stage also has a specific theme : Crea, music, recycling, acrobatics, Parkour, breakdance, …
Overview
Registration for the courses in the Christmas break starts 4 November 2019 at 10 am.
Registration for the courses in the Carnival, Easter- and summer vacation starts 13 January 2020 at 10 am.
Registrations always done throughthe registration module.
Learn more about how it works Findhere.
Do you have any questions? Below this list you can find answers to some common questions. Not clear yet? Send an email to info@cirkusinbeweging.be (of bel 016 60 32 63).
---
internships Christmas 2019 : every time 4 (halve) days. No class on Wednesday 25/12 or 1/01.
daycare: There is always accommodating 30 "before and after.
---
Camps offer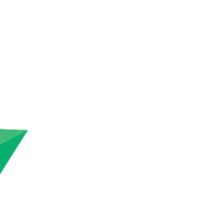 When enrolling you agree to our terms & conditions. You can here to find those.
---
I. v. m. the ages:
Our camps for 6-12 years of age (with 6-9 years of age) for children of primary school.
For the summer camps we ask that children have the 1st grade behind.
Exceptions are only made when children from the 3rd kindergarten come with older sibling.
kindergarten camps:
= For children who are in kindergarten 3rd (Easter holidays) or for those who have the 3rd kindergarten behind (summer).
---
Circuit & vlogging
For vlogging section we work with the Leuven youth organization JAIZ.
Vlogging is like a blog with video.
Because Parkour is very intense, is a combination of interesting vlogging, because the young people also have a physical activity and quiet as you will at the end of your internship immediately have a video report.
---
daycare: There is always accommodating 30 "before and after; from 9 am to 16:30 so (or to 12:30 for morning-camps).
---
Family Circus sea = 2-year
Next in summer 2021.
The holiday continues to stay http://www.jeugdverblijfcentrumduinenzee.be
The head teacher / coordinator of this internship is Isabel Van Maele, which more than 20 year teaching at Cirkus in Motion.
The aim is to plan circus activities that the whole family participates together. But there will also be free time.
Completion depends on the number of registrations and the ages. It could also be that there are workshops by age.
---
EXTERNAL INTERNSHIPS
Insurence also provides teachers at other organizations, for one or more days.
For more information contact directly with them.
Below you can click through to the offer of some friendly organizations.
– Kreakatau (Crea, yoga and circus camp)
– King Kevin Link to General info about King Kevin holiday kampjes
– VZW Sporty, Kessel-Lo (sport and circus camp) : 12-16 February 2018: Stage Parkour & Sport for 9-12 years 10-16 year in Hall 5 (2 groups of half-day)
– CC Westrand, Dilbeek (circuskamp)
– GC The Boesdaalhoeve, Siint-Genesius-Rode (circuskamp)
– GC Rowan, Kraainem (circuskamp)
– GC The Mah, Linkebeek (circuskamp)
– Cultural Department Kortenberg (circuskamp)
---
EXTERNAL INTERNSHIPS
Want to organize a circus camp or training and you would like to cooperate?
For more info: Click HERE.
For more info, contact info@cirkusinbeweging.be