Offer lessons: artistic Trajectory


occurs Group, Production groups & Creatieles
Circus is performing. Performance and show what you can, is an important part of Circus. Therefore wants Cirkus in Motion performing opportunities to anyone who wants to stand on a podium.
For this, we organize different moments occurs: Open Piste's, the annual Gala Presentation and open days. But in your weekly circusles will occur well represented and show you learn circus arts.
People who like to create and operate an act can visit the weekly workshop. For those who like to create a group and act from there according to season 4 possibilities (click for more information):
1. The group occurs
2. De productiegroepen
3. the creatieles
4. Productions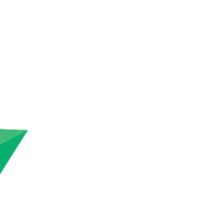 The group occurs
Need more and feel the stage jitters in your body, then the occurs group something for you:
We are working on specific projects: a circus together with a children's choir, a circus parade, elaborate sets loop acts, figure for television, ... are already some concrete things you work there during this lesson. This lesson is also dealt with circus and you learn how to animate a crowd with circus techniques.
This lesson is not a manufacturing group to 1 Finished circus acts for a number of years. You hop from one particular project to another and move puts a lot of wisdom and novice circus artist.
Conditions to join the group occurs:
- You are between 9 or 14 years old
- You completed at least one year in circus school
- You will follow at least one other circusles - preferably also circus
- You are prepared to practice, practice, practice during rehearsals, during other circus classes and at home
- You would like to be in a group (learning) working together
- You like to show your skills and wish to continue in that direction
– You can and will make time to act on weekends, holidays or evening
De productiegroepen
A production group is a circus gang of youths who want to work in a real circus show and wishing to perform. Getting into a "production group" can not do without the necessary enthusiasm, but do not bet without a hefty dose. Therefore, we require a serious commitment so that the group can become a strong circus gang.
- Carousel under the direction of Lieke De Vry
– Paraplu onder leiding van Marth De Kinder en Ana Lekse
– Circusorkest, Molotov, Spynamo and the Madammen from Ipanema led by Tom Permentier
See also our artistic offerings.
Participants of this production group must reapply for the new lesjaar.
Join an already existing production group can only in consultation with the escorts. If you are interested, send an email to Jonas[at]cirkusinbeweging.be, in which you explain why you would love to join a particular group.
Like our Facebook site or certainly in the eye. We let you know when starting a new business group.
the Creatieles
The creatieles is a real make-place' within Cirkus in Motion. The place where advanced circus participants, accompanied by several teachers working on an own number. Alone or in groups. You get started with your own circus technique. A mix of input and challenging assignments put you on track to your own performance' to make.
The creatieles focuses on people at Cirkus in motion an 'advanced' lesson and at least follow 15 are or older.
The workshop follows the creatieles so that those who want to continue to work and train independently. The creatieles lasts 19h t.e.m. 21you and the workshop is open until 22h30.
You pay for the creatiesles amount for 2h lesson and are then automatically registered for the workshop (V2).
Productions
starting from 2018 Cirkus In Motion will also develop each year a new production with a short intensive creation process.
Conditions to participate: good technical or theatrical circus base, willingness to make free during the predetermined rehearsals and the performances we plan ahead as much as possible. Prior to production, we send a message of where any interested party may subscribe.
In 2017 Cirkus In Motion created a first Production; Dyne led by Hanna Mampuys.
If you are interested to get in a production of Cirkus In Motion definitely love our website and Facebook in order or send an email to artists[at]cirkusinbeweging.be and we put you on the list of candidates.
Production group WOK on Kulturama