Offer lessons: Circuit
Also known as Free running. Climbing, jumping, flips, combined with your own creativity, that is circuit. During these classes we train on strength, agility and speed. Coordination and body control are also very important. You don't need any athlete to be, It runs mainly to motivation! If you want to push your boundaries, This is your chance!
We take a great leap forward with Circuit : there are now more groups for all ages and all levels.
It is ideal to combine Circuit with another circus technique or even Circus theatre!
Acro-parkour (1st-6th grade):
Through a combination of circuits, acro and gymnastics we work on the general physical development of the children. In a playful way, children learn about their bodies and better use. This at appropriate level depending on the participants. The classification is per year: There are three groups for 1st-3rd grade and three groups for 4th-6th grade. Exceptions are discussed with the teachers and mentioned you in enrolling in the comments.
Circuit for beginners (from 1st secondary):
Duing the lessons for beginners, we work on the basics of circuit. You learn climbing and clambering over obstacles but also how you should create and all this in a fun flips, safe and supported manner. We also work playfully on overall body strength- and condition.
Circuit for advanced (from 2nd secondary):
In the advanced course we go a step further, we are here to work on harder moves and different combinations. Within our beginner lessons the coaches will decide when you're ready to move on to the advanced group. In addition to your technical skills, motivation also plays a major role.
Parkour outside:
This year we leave Hall 5 and we go into town to practice parkour in the open air. This class is for advanced students (This will assess teachers) and safety and responsibility is very important. Depending on the enthusiasm is perhaps even Sunday launched an off-lesson!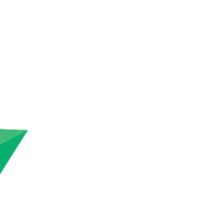 Our two main teachers set the tone:
There are used a lot of different terms for Parkour. Therefore we list here are some alternative spellings for people who lead these search terms on our website to the correct page:
Parkour, parcour, course, free running, freerunning, parkoer, free runing