Offer lessons: Circuit
Also known as Free running. Climbing, jumping, flips, combined with your own creativity, that is circuit. During these classes we train on strength, agility and speed. Coordination and body control are also very important. You don't need any athlete to be, It runs mainly to motivation! If you want to push your boundaries, This is your chance!
It is ideal to combine Circuit with another circus technique or even Circus theatre!
---
Our parkour park in Hal 5 looks really great, a top reference at world level!
Did you know that our own teachers invented this all by themselves, elaborated and built?
O.l.v. Geert Meeusen and Nicolas Vanhole.
They are also the people behind the new parkour brand SPRINGSTOF.
You can read more about it on this brand new website: https://www.springstofparkour.com/
case 5 and teaching is still completely under Cirkus in Beweging, but now there is a name by which we also have their videos, to design, stunt work and the like can link.
---
---
Acro-parkour (1st-6th grade):
Through a combination of circuits, acro and gymnastics we work on the general physical development of the children. In a playful way, children learn about their bodies and better use. This at appropriate level depending on the participants. The classification is per year: There are three groups for 1st-3rd grade and three groups for 4th-6th grade. Exceptions are discussed with the teachers and mentioned you in enrolling in the comments.
Parkour specialization 12+ (Monday, Nr 9):
at least 1 parkour-year experience in CIB.
This is an advanced lesson in periods in which we operate. Each period working intensively on a specific theme.
For example:
Period of time 1: flips
Period of time 2: swings
Period of time 3: precisions
In each period working on a select few techniques. We are going to technically delve into these techniques.
We suggest that this is an additional lesson to another lesson parkour. You can do this so best combined with another lesson.
Level 2 kids (= up 12 years of age, Friday, Nr 52):
at least 2 parkour years experience in CIB.
This is an advanced class for children under 12 years who have some experience with parkour.
Within this lesson we want something more challenging technically.
If you have doubts about it, you can always aftoetsen the teachers.
Parkour NIV 1 (= For beginners) (from 1st secondary):
Duing the lessons for beginners, we work on the basics of circuit. You learn climbing and clambering over obstacles but also how you should create and all this in a fun flips, safe and supported manner. We also work playfully on overall body strength- and condition.
Parkour NIV 2 (= Advanced) (from 2nd secondary):
In the advanced course we go a step further, we are here to work on harder moves and different combinations.
The trainers decide when you're ready to move on to the advanced. Your registration will then be confirmed only after aftoetsing secretariat by the lecturers.
In addition to your technical skills, motivation also plays a major role.
Parkour NIV 3 (= 16+):
These lessons are very experienced parkour boys & girls, who want to learn how to give yourself parkourles.
Parkour outside:
We leave Hal 5 and go exploring in Leuven, Heverlee and Kessel-lo. We practice parkour where it first took shape: on the street.
This under the guidance of Daan Dewinter and Arthur Van Gerven.
This class is for advanced students (This will assess teachers) and safety and responsibility is very important.
Phase 1 is intended for those who have no experience with outdoor training or our outdoor lessons from last year.
During this phase we mainly work on a number of basic skills and on different themes, focused on building physical and technical capabilities (power, coordination, fall safely, specific technique,…), as well as mental capacities (creativity, dealing with fear, commitment,..) and the surrounding philosophy of parkour.
Phase 2 is intended for those who have taken outdoor lessons with us for a year, (as well as some exceptions in consultation with the teachers) and builds on the capabilities we developed during the first phase.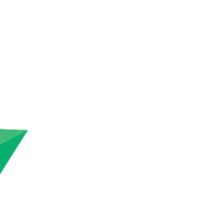 Our two main teachers set the tone:
There are used a lot of different terms for Parkour. Therefore we list here are some alternative spellings for people who lead these search terms on our website to the correct page:
Parkour, parcour, course, free running, freerunning, parkoer, free runing