Offer lessons: Music & Percussion
Circus and music are virtually inseparable at Cirkus in Motion. In addition to the well-known percussion groups, there is also a circus orchestra.
Percussion
OVERALLS (= PERCUSSION KIDS) We started a new class for children from 11 years of age. This group is currently working on a set to brighten up the streets soon!
MOLOTOV for young people in between 16 or 25 years of age. This group is in shape musically as well as in energy. New members are welcome after consultation with the supervisors. Musical basis, engagement and strong communication are additional assets.
BAGUETTE This percussion group is the five-piece spin-off of the old group DYNAMO. Tight drums enriched with tropical percussion from all over the world bring a new and unheard of danceable sound. Participation is free, after auditioning with Tom Permentier and the rest of the group. Age category: 25 à 30 years of age. Rehearsals usually on Friday night in the Seven Step.
De MADAMMEN from Ipanema to be reformed, with new conductor, new name, new costumes, … all that remains to be seen. The group is going for the time being "Adults Percussion' called. Conductor Tom Permentier takes some distance and during this transition year, various possible conductors and percussion styles from all over the world will pass in review. Hereby our offer:
2 or 9 September: brand new Madammen will be given the opportunity to become a basic initiation percussion to follow. Always from 7.45 pm to 21 hours in De Zevensprong, entrance driving school Street, follow the path to the left of Sporthal de Rijschool. Take: mondmasker, earplugs and slippers. Please let me know if you can be there or not (via form, see further). Retired people are also welcome, for support.
16 September to 28 October: course with Yvan Beltrem. Yvan is a multi-talented musician, specialized in group coaching, improvisation and movement. While playing music he gets to know the group and the course of the course is tailored to the character of the group. He may start from existing repertoire of the Madammen, that music is dissected and molded into new creations.
4 November (autumn break): rehearsal with Tom and Reemi Mistiaen, presumably based on existing repertoire. Reemi is interested in the vacancy of conductor, but has no time next school year. So this is an introduction, with an eye on 2021-2022.
18 November through 16 December: Taiko, Japanese drums, tight, energetic and sporty. Something completely different.
6 January to 10 February: Jo Zanders, will start from his own repertoire and will look for original perspectives, like technique, improvisation or loop patterns. On 10 February Jo may be abroad, and then Tom would give a workshop percussion technique instead.
24 February to 31 March: African percussion with Bart Braeken. Exciting rhythms, and who knows even chants, to make the hands work.
21 April to 19 may: old repertoire led by Tom, for the preparation of 3 possible performances: procession 1 may (socialists), parade on 2 may (years – option) or 22 may (giants – in collaboration with CIRKL)
Via this form you can indicate which blocks you wish to follow: https://forms.gle/BSDb4wj6keyRGm3a7
Annelies will then send you a confirmation with an invitation to pay.
Hereby the prices:
2 lessons before the start: charge
7 lessons for the autumn break: €40,00
1 with 2 lessons with Reemi: charge
5 Taiko lessons between autumn and Christmas: €50,00
6 lessons between Christmas and Crocus: €50
6 lessons between crocus and easter: €50
5 lessons after easter, with performances: €50
Registration for the whole year: €200
As for the corona measures, lessons will certainly continue, but a mouth mask is still mandatory. So bring it with you.
Circus orchestra CUBERDON
Cirkus in Motion calls anyone who can play a musical instrument!
Are you 10 years of age or older? Follow your 2 years of Music-Academy or 3 years of music workshop? Are you free on Friday between 16h30 and 17h30? Then Cuberdon might be something for you!
What does the circus orchestra do exactly? You will learn to make music in a group, like in a real orchestra, but there is more. We experiment with choreography, circus techniques and theater. An orchestra that colors outside the lines. but one where you can make a lot of friends and lots of fun.
Note to parents: We try to give everyone a chance, but we also need to watch over the balance of the orchestra (not too much of a single instrument). It is also helps if we get a lot of information in advance: which instrument(or) your child plays, How long and to what music school. Basically we try all kinds of instruments in the Orchestra (brass instruments, strings, guitars, accordions, percussion), but it is obvious that not all instruments are equally easily to integrate (recorder, bagpipes, etc.). We may also have to make choices in this regard.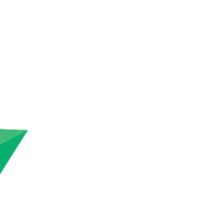 Percussion kids gives a small demonstration