Offer lessons: Music & Percussion
Circus and music are virtually inseparable at Cirkus in Motion. In addition to the well-known percussion groups, there is also a circus orchestra.
Percussion
OVERALLS (= PERCUSSION KIDS) We started a new class for children from 11 years of age. This group is currently working on a set to brighten up the streets soon!
MOLOTOV for young people in between 16 or 25 years of age. This group is in shape musically as well as in energy. New members are welcome after consultation with the supervisors. Musical basis, engagement and strong communication are additional assets.
The percussion lessons for adults remain a great success. The MADAMMEN from Ipanema are being reformed this year, with new conductor, new name, new costumes, … all that remains to be seen. The group is going for the time being "Adults Percussion' called. And because it is a transition year, for the autumn holidays we start with 7 lessons "something different' (eg Japanese Drum, djembe, …) depending on who will give these lessons. exciting!
BAGUETTE This percussion group is the five-piece spin-off of the old group DYNAMO. Tight drums enriched with tropical percussion from all over the world bring a new and unheard of danceable sound. Participation is free, after auditioning with Tom Permentier and the rest of the group. Age category: 25 à 30 years of age. Rehearsals usually on Friday night in the Seven Step.
Circus orchestra CUBERDON
Cirkus in Motion calls anyone who can play a musical instrument!
Are you 10 years of age or older? Follow your 2 years of Music-Academy or 3 years of music workshop? Are you free on Friday between 16h30 and 17h30? Then Cuberdon might be something for you!
What does the circus orchestra do exactly? You will learn to make music in a group, like in a real orchestra, but there is more. We experiment with choreography, circus techniques and theater. An orchestra that colors outside the lines. but one where you can make a lot of friends and lots of fun.
Note to parents: We try to give everyone a chance, but we also need to watch over the balance of the orchestra (not too much of a single instrument). It is also helps if we get a lot of information in advance: which instrument(or) your child plays, How long and to what music school. Basically we try all kinds of instruments in the Orchestra (brass instruments, strings, guitars, accordions, percussion), but it is obvious that not all instruments are equally easily to integrate (recorder, bagpipes, etc.). We may also have to make choices in this regard.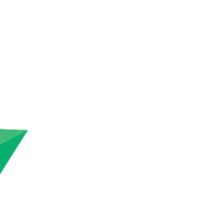 Percussion kids gives a small demonstration